Ready2Go Dedicated Server
Ready2Go Dedicated Server is available for fast deployment for a wide range of OS
Ready2Go Unmanaged
Dedicated Server
Starts at $19.99 Only
Ready for fast Deployment
Fixed HDD
Fixed RAM
Fixed Bandwidth
NO KVM
NO Extra Ipv4
Looking for
Custom Unmanaged Dedicated Server

Dual Core Atom
2c/2t 1.6GHz

Intel Core2Duo
2c/2t 1.6GHz


Intel Core2Quad
4c/4t 2.13 GHz


Intel Dual Xeon
4c/4t 2.6 GHz

AMD OPteron
4 Cores 1.8 GHz

Intel Dual Xeon
4c/4t 2.6 GHz

Intel Dual Xeon
8c/8t 2.5 GHz

Intel Dual Xeon
4c/4t 2.66 GHz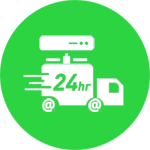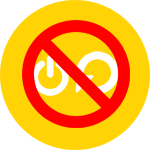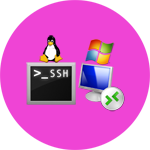 Cpanel Dedicated Server @ $34.99/mo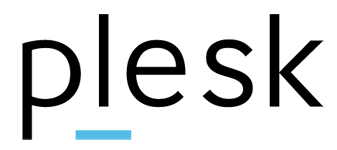 Plesk Dedicated Server @ $34.99/mo
FAQ (Frequently Asked Questions)
Is it a long term commitment?
You can pay month-on-month. You can cancel any time or before 7 days of next renewal date.If you commit for 12 months payments, we can give you 1 month FREE as it is listed for 11 months price for Per Year Plan as Loyalty Discount.
Do you offer SLA?
Yes. For US location for Kansas City, above server is covered under SLA terms. Minimum 2% penalty or maximum to 50% of the amount paid for the respective plan. You cannot expect a credit of more than 50% of the billing period under SLA. If, the server is unreachable for 1 day, a penalty of 2% is claimable provided that it is not down due to Server hardware or planned maintenance or anything where we do not have any control. Credit of penalty payment would be credited into your billing account as add on credit to be used for further purchases. We do not refund payment via payment gateway, paypal or any wire transfer in your bank account.
No Management Console is available.
For US location, Kansas City, All servers are bare metal Unmanaged dedicated server. For this location we do not offer any management console for reboot , shutdown, rDNS management or re-installing OS. All such request can be given to 24×7 ticket support system with a TAT (Turn Around Time) for 24-72 hours and subject to opened ticket in queue on the first come first serve basis with a condition to close the sequential ticket.
What is unmanaged Server?
No support is offered except for the following-
-Reboots
-Reinstalls
-Hardware problems
-Reverse DNS (PTR)
-Connectivity issues (RDC/SSH/)
Apart from this there should not be any ticket raised. Repeated tickets are against our policies and may subject to termination of your services.
What all apllications can't be used inside this server.
Gaming, IRC Servers, e-currency programs, child-porn, Bulk-mailing, SPAMming, Zoneminders or similar applications should not be used for these servers which are against our policies or law for server location or recipient country.
Can I ask for refund?
No. Since it is month-on month commitment, minimum payment cycle goes for 1 month. So, refund is not applicable.
Is 24X7 support available?
Yes, We provide 24X7 Support only via Ticket System. 10 tickets or 50 relies in a ticket is available as complementary support for a billing period which is non-transferable to next billing cycle. After this limit , you can ask for a paid support which is $10 per ticket with 5 replies/threads in a ticket.
How are renewal and termination requests served?
Normally before 15 days, an invoice for the renewal is generated. If invoice is found unpaid on the due date , services are suspended on the date and time stamp or any time after this. A reminder is served for clients for smooth operation of services. A late fee of $5 is levied on bill if not paid on due date. Cancellation is accepted before due date.If it is served after due date a termination charge of $10 or 5% of the billing cycle amount (whichever is higher) would be billed as cancellation charge on manual cancellation or automated cancellation any time after due date.