Ecommerce Website Design
Ecommerce Website Design offers seller a frontend with all solutions from selling to shipping.
Bring your shop online & Reach millions of customers looking for you.
Get your E-commerce Website now!
Ecommerce Website Design is the need of today's commerce. Website design with woo-commoerce is optimized from selling to shipping. Our hosting plan is specially design to suit a variety of E-commerce Solutions. KakInfotech has offered such plans from bronze to Platinum level for customer's use to suit all the experiences as per their demand. We offer complete solution from Domain, Hosting, Email ids, Shopping Cart, Payment Gateway Integration and Shipping Module integrated in full swing with our Payment Gateway partners and Shipping Partners.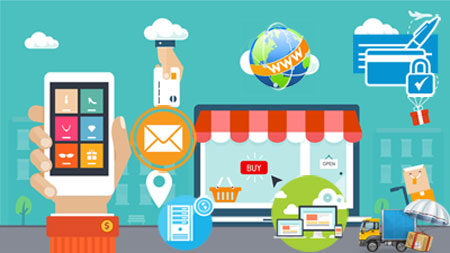 Ecommerce Solutions
KakInfotech offers one roof solutions to all e-commerce needs. Ecommerce Website Design is complete in all respect with one stop support for all say domain, hosting, emails and website payment collection to complete shipping module. Ecommerce hosting is bundled from 10GB to 100GB as plan which optimized to run E-commerce Website with collection payments from website and complete analytics on tracking shipping packets from customer panel. Kakinfotech optimizes and manages ecommerce hosting for you to concentrate upon your business from a variety of models from Unmanged Plan, Managed Plan to Fully Managed Plan plus Back-office operations if required.
Complete Ecommerce Solutions



KakInfotech offers all in one solutions in Ecommerce Website Design. Ecommerce Design is bundled with domain like .com, hosting upto 100GB optimized for Ecommerce, Emails upto 100 with 4 GB space per Email Box. Apart from this Ecommerce Website Design is powered by Responsive Website Design. Response Website with Ecommerce  helps to get response from all the different sizes like Mobile, Tablet & Desktop versions. Besides this, Ecommerce Website is bestowed by the power from selling to shipping. Ecommerce Website Design powered by KakInfotech is having the capability to get the payment by Payment Gateway partners with absolutely no cost for setup & Integration. All Ecommerce Website Designs are included with Payment Gateway from our Payment Gateway Partners. Once the products is sold, the problem comes up with delivery. Ecommerce Website is complemented with the power of shipping module for customers to track their delivery with the customer panel. And on whole, Delivery module is completely bundled with all of our Ecommerce Website Plans.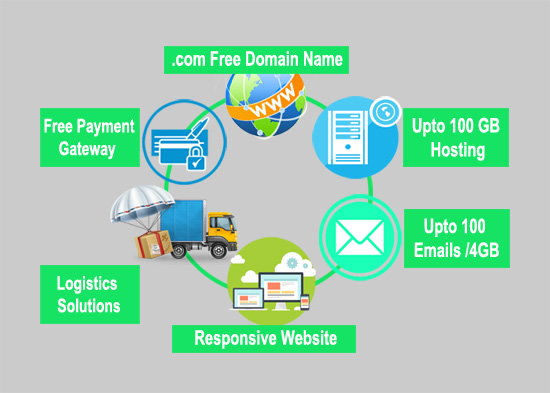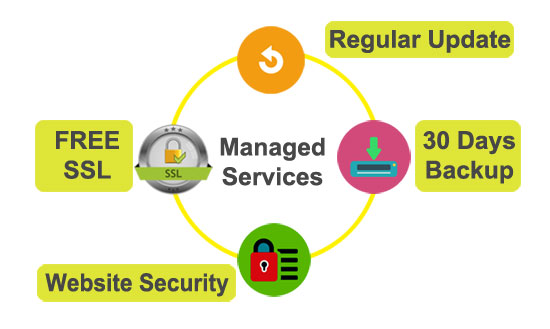 Ecommerce Managed Services

KakInfotech offers managed services for Ecommerce Websites. It starts from the regular updates of Ecommerce Engine with all the plugins and custom programs to the recent version to fight against the intrusion and attacks. Ecommerce Managed Services include backup otions from daily, weekly to monthly backups. Managed Services help you retain any backup from the said backup options. If you think that something wrong has occurred to your website 2 hours ago, you can take the advantage of managed backup services where 24 hours old backup can be restored upto 20 times in a month. Website security is an important aspect nowadays as a small vulnerability in your website may lead to blunder. Vulnerability invites attackers and hackers to compromise with your website data. KakInfotech offers standard website security under managed website security services for e-commerce. Managed website security helps hardening website agaisnt brute force vulnerability. Plus a lot of improvements in website security standards are applied at managed security services for Ecommerce. FREE SSL is offered at Ecommerce Website Design for Platinum plan only. SSL has many advantages including secure layer and other enhancements over SEO Services involved with websites.
Promotion Ready Ecommerce



KakInfotech offers Ecommerce Design with promotion ready websites. Ecommerce websites designed in such a way that it can utilizes the power of SEO, SMO and Adword at affordable prices with Standard Plan. These Promotion plans are applicable for 1 month only with Ecommerce Website. This helps you understand how to choose the best promotion platform to work with. 1st month promotion plan can help you in analyzing your promotion to optimize and choose the best plan according to your need.
PROMOTION =SEO+SMO+ADWORD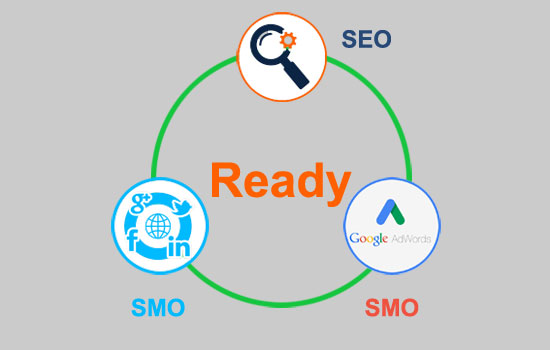 Pre-sales FAQ (Frequently Asked Questions)
SEE WHAT CUSTOMERS/USERS HAVE RATED US!
Overall Ecommerce Website Design solutions is one of the best tool to get the shop online as users have voted more on this when compared to other design solutions.
ECOMMERCE WEBSITE DESIGN SOLUTIONS POPULARITY